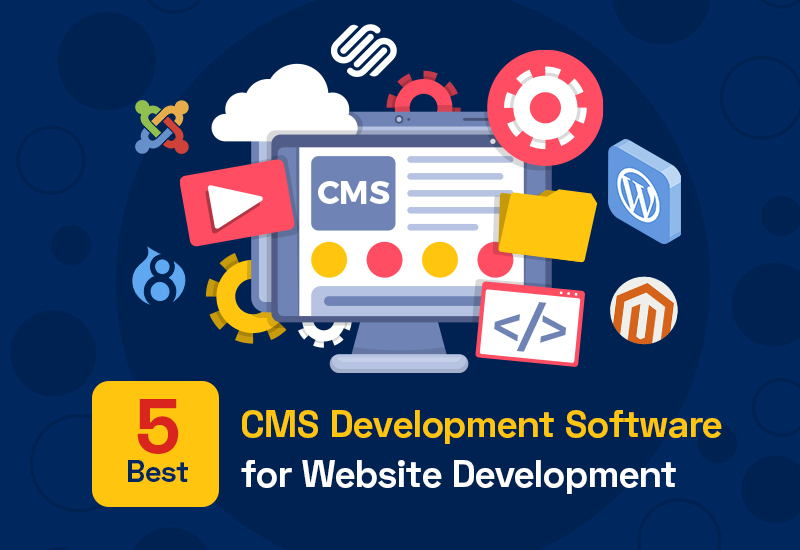 An effective shortcut that completes the task successfully in a limited period is what everyone is looking for these days. Content Management System (CMS) is one such shortcut to build functional websites without having the need to create it from scratch with technical coding skills. Some of the CMS that are preferred by the best custom Software development company in India are – WordPress, Joomla, Drupal, Wix, Magento, Typo3, Squarespace and Weebly. Here is the list of the things we will discuss in this article.
What is a Content Management System (CMS)?
How does the Content Management System (CMS) Work?
How to select the best Content Management System (CMS)?
Top 5 CMS Development Software used for Website Development
We will cover all the important points you need to know about CMS software in our blog. To develop an exceptional and scalable website, a CMS must have a smooth user interface, pricing as per your budget and a huge helping community behind it!
What is a Content Management System (CMS)?
As the name suggests, a Content Management System (CMS) is the software that helps to manage and systemize a website's content. It doesn't require the knowledge of codes to develop, add and amend the content of a website. There are a few types of Content Management System that are being widely used in the leading software outsourcing companies in India.
Classification of CMS based on the type of users:
Enterprise Content Management System (ECMS)

: It collects, organizes and ensures to deliver organizations' documentation to the targeted desired audience. CSMS gives all the members of an enterprise easy access to the content they need to complete the projects.

Web Content Management System (WCMS):

It is designed specifically for web contents; it lets the users manage digital content by providing collaboration, authoring, and administrative tools. Due to its user-friendliness and customizable features, most individuals and few organizations generally prefer this type of CMS for their websites.
Classification of CMS based on the way they can be embedded into the business system:
1.Open-source CMS: These are the open CMS that can be downloaded at zero initial cost. License, contracts, upgrades, or fees are generally not present for these CMS. Example: WordPress, Joomla, Drupal and Magento.
2.Proprietary or Commercial CMS: It consists of charges, license, monthly or annual charges for using them. This type of CMS is built and managed by a single firm. Example: Shopify, Kentico, Microsoft SharePoint and Sitecore.
3.Software as a Service (SaaS) CMS: Saas CMS are virtual solutions that are hosted in the cloud and are based on a subscription model usually on a per-user or per-site basis. The cost depends on the amount of data transfer, content or data storage and required support. Example: Squarespace, Acrobat.com, Box.net and Google Docs.
How does the Content Management System (CMS) Work?
Managing content on a website without a CMS is complicated and requires us to write static HTML file and uploading it to the server. However, with CMS software, managing and modifying content becomes a lot easier. For example, with the most popular CMS – WordPress, we just need to change the content in a Microsoft Word like looking interface and save. A content management application (CMA) and a content delivery application (CDA) are the core components of a CMS.
How to select the best Content Management System (CMS)?
These are the a few primary criteria that will help you select the best CMS development for services:
CMS that has an easy installation
CMS with free or affordable cost
CMS that gives access to multiple templates and themes
CMS should support custom Add-ons
CMS with an easy process having drag-and-drop builders with access to codes
CMS with a huge community and customer support
A secure CMS with SEO tools and features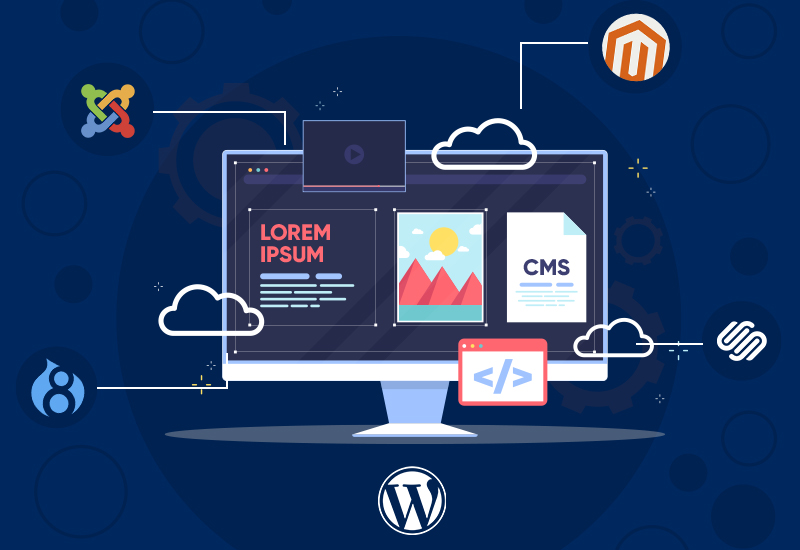 Top 5 CMS Development Software used for Website Development
It is stated that 39% of all websites are based on the WordPress CMS. The reasons behind its popularity and success are high security, SEO friendliness and powerful backend that is user friendly as well and easy for a beginner to work on.
Best Benefits of WordPress:
Large collections of themes and templates.
Availability of vast plug-in libraries for everything.
Support to high-resolution photographs, video.
Full access to the websites' files and modules.
Big names using WordPress on their websites: BBC America, Etsy, TED, Home Depot and Whitehouse.gov.
The Squarespace is another popular CMS in the race. Unlike WordPress, it is not an open source Content Management System. Squarespace is a hosted website builder that helps to build a website from scratch effortlessly. It makes the website look like developed by an expert professional without actually using any technical skills.
Best Benefits of Squarespace:
Better Support with live chat
Offers 100+ flexible mobile and tablet-optimized templates
Feature-rich blogging site
Big names using Squarespace on their websites: New Inc, A+I, Lumio, Lyft Blog, Fotio, Darren Booth and PICA.
Drupal is a self-hosted CMS that is mainly made for developers and businessmen. It gives an unmatched performance and an intelligent content creation module. If you are looking to create a complex website with Drupal, do hire the best Drupal development company for the best outcomes. The Drupal community is also strong along with features for multilingual abilities and security.
Best Benefits of Drupal:
Advanced Security that can be made even stronger with data encryption and user access control.
Many Third-party tools and Drupal-oriented extension integrations, eg- Yoast SEO.
Built-in marketing automation for elements
Offers a high-performance interface
Big names using Drupal on their websites: Tesla, Mint, Australian Government, ABS-CBN News and NASA.
Along with WordPress and Drupal, Joomla is one of the most popular open-source CMS Software that's widely accepted. It also comes with a wide range of marketplaces for extensions and themes. Joomla offers powerful CMS development services and a huge community for support.
Best Benefits of Joomla:
Includes a flexible system that can incorporate and utilize custom layouts and CSS.
Inbuilt Search Engine Optimized tools
An added benefit for PHP web development services
Strong features for marketing and distribution
Offers powerful security measures
Big names using Joomla on their websites: Casa Rosada, National Crime Agency, Northern Railway, Harvard University, Holiday Inn and IKEA
Magento is one of the most popular CMS used for the top e-commerce website development services. Its robust security sometimes makes it difficult to work for non-technical users. Businessmen mostly prefer to hire Magento Web Development Company for creating websites on it.
Best Benefits of Magento:
Impressive visual customization tools and page builder features.
Can be given direct integrations to other channels
Consists of a massive extension library
Order and product can be managed from backend
Built-in blogging feature similar to WordPress
Big names using Magento on their websites: Sigma Beauty, Ford, Monin, Liverpool, Landrover, Nestle Nespresso and Jaguar.


Choosing the best CMS development tools and software from the most popular ones for your business ultimately depends on your requirements and goals. You can select the appropriate CMS based on the type of website you wish to create, like for e-commerce, Magento is said to be the best and for creating a blogging website, WordPress is said to be the optimum choice. Our developers have been providing services for WordPress, Drupal and Joomla in our CMS Website Development Company in India.
Please do get in touch in case you wish to create a website for your business.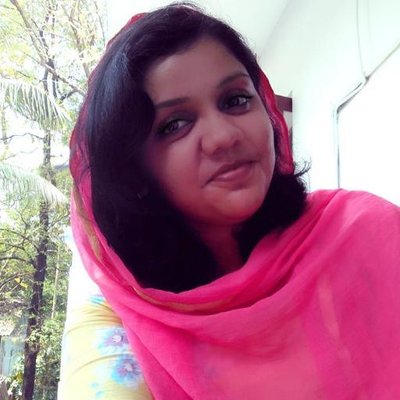 Kiran is well known as the Optimus Prime in the team for her Digital Marketing Skills. She aims to win her ranking battles one step at a time.