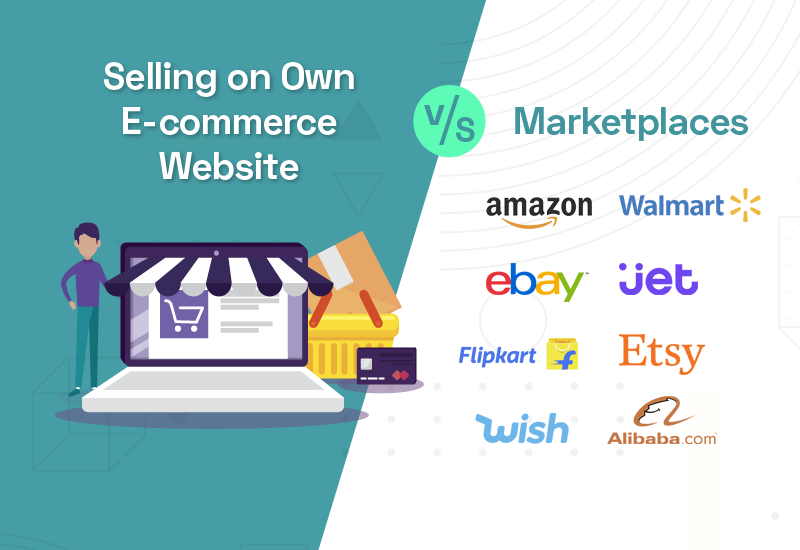 If you are thinking that E-commerce websites and online Marketplaces are all same, then no; they are not. E-commerce development services have evolved with time to extend wide opportunities for vendors to connect with customers in multiple ways. These are the two available choices for vendors to sell their products online to reach a larger number of audience – using own e-commerce website or an online marketplace. Merchants all over the globe have reached out to the top E-commerce development company in India for creating their custom online store, marketing and 24/7 support.
What is the difference between an individual e-commerce website and online marketplace?
E-commerce, or electronics -commerce refers to any trade that is made over an online network. With the rise in technology, e-commerce website development services have become popular. Both of these selling platforms are available and used widely as per the requirements.
Selling on an independent e-commerce website looks like a single vendor store platform. All the items are sold from a single website under the name of same brand, irrespective of their manufacturing. Few examples of merchants who trade products on their own individual business e-commerce website and have created their brand names are Nykaa and Zivame.
E-commerce Marketplaces are the platforms where different merchants come together and list their products to the customers. It is also called a multi-vendor marketplace platform. E-commerce marketplaces have also become very popular and have successfully established themselves in the industry. Few examples of e-commerce Marketplaces are Amazon, eBay and Walmart.
Advantages and disadvantages of selling on an individual e-commerce website
Advantages:
We would have full control of website layout and functionality.
It is more flexible to work on an individual e-commerce website.
No distractions of ads from competitors or third-parties.
The website can be designed by including custom third-party integration services.
Disadvantages:
It involves high initial investment as compared to marketplace commerce.
It requires more advertising and marketing services.
Involves extra charges for website application development services and its maintenance.
Needs to generate more traffic to the website for more sales.
Advantages and disadvantages of selling on an e-commerce marketplace
Advantages:
Marketplaces offer custom tools and services to the vendors for selling.
Marketplaces offer direct access to a large pool of active customers.
It is more trusted by people.
Offers secure payment system services.
Doesn't require much marketing or advertising services.
Brings traffic to your website from marketplaces helping to build the brand name.
Disadvantages:
The marketplace requires a Membership fee, commission or revenue when selling over it.
High competition of products.
Consists of specifications that need to be followed by all.
Less control over the layout and functionality of products.
The distraction of ads from competitors.
Why Not go for a Hybrid approach? Marketplace Integration with the E-Commerce Website
There are also options to enjoy the perks of selling on both the e-commerce platforms. Using both the strategies simultaneously will help you receive traffic from large marketplaces to your e-commerce website and hence increasing the conversions. The only thing that needs to be taken care of in this hybrid approach is the workload. Selling on both platforms at the same time requires double workforce.
The Marketplace integration services allow the listing of products from your custom e-commerce website to any of the marketplaces. The online retailers can sell products on marketplaces and simultaneously manage the orders in their website admin panel. This kind of approach is suitable for those who wish to build the revenue along with the brand.
At Digital Mesh, our expert e-commerce website development team has extensive experience in building websites on the most popular e-commerce platforms like Shopify, Magento and Woocommerce. We have helped many of our global clients get on these platforms and build their business in our Shopify and Magento e-commerce platforms. The professional developers have also helped the Clients get custom marketplace integration services along with requested payment systems in their website applications at our top e-commerce and Software Development Company in India.
Get in touch with our experts if you wish to build an e-commerce website or for marketplace integration services.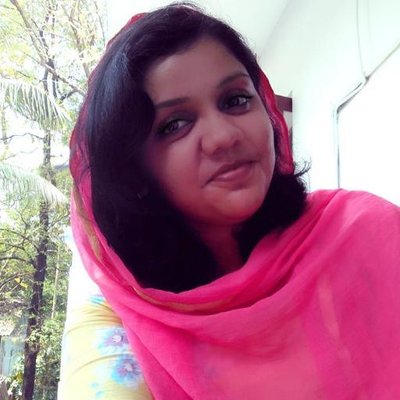 Kiran is well known as the Optimus Prime in the team for her Digital Marketing Skills. She aims to win her ranking battles one step at a time.