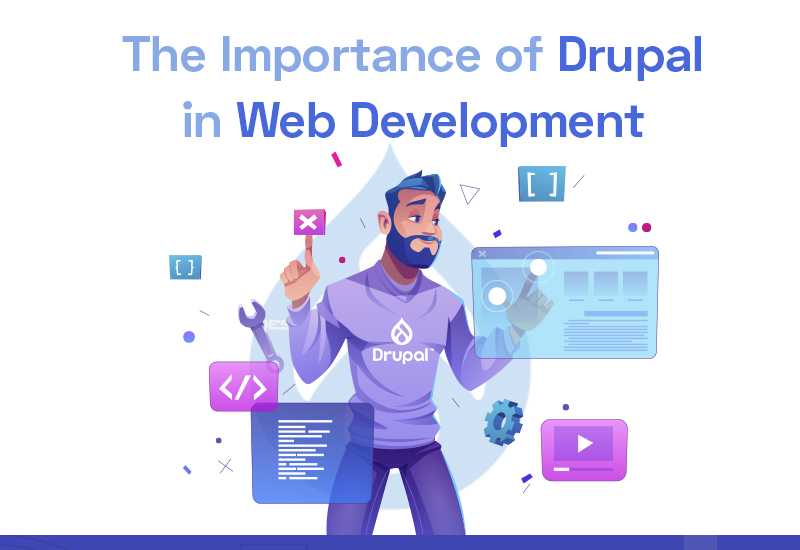 Drupal is one of the most popular choices of the top CMS Website Development Company for building and managing scalable websites. It has become the foremost choice of web content management systems (CMS) among the global business entities, governments, education institutions and NGOs even since its launch in 2001. The famous GRAMMY's, TESLA, Princess Cruises, Cisco, Australian Government and even the global giant Pfizer runs its thousands of sites on Drupal-based platforms. What is the reason why these top entities trust Drupal development services? Let us start exploring the importance of Drupal in this short blog. The topics we will cover here are:
What is Drupal?
What is a CMS (Content Management System)?
What is the latest update of Drupal 9?
What are the benefits of Drupal?
What are the applications of Drupal?
The list of top websites based on Drupal
What is Drupal?
Drupal is a powerful and highly customizable open-source Content Management System (CMS) primarily built in PHP programming language. It is based on the modern LAMP stack and consists of modular design which allows change in the features and websites by installing/uninstalling the modules and themes. The components of Drupal include PHP scripts, optional modules and themes, and many JavaScript, CSS, and image assets. The themes and modules can be downloaded from the official website of Drupal.
What is a CMS (Content Management System)?
A Content Management System is a software or application that helps us create, modify, and the content of a website or portal without involving the technical coding. It allows one or more users to manage the digital content using a graphical user interface (GUI). It doesn't involve the usual web development procedures working with codes in HTML and CSS, thus making it easier for non-technical users. Few other popular CMS that is widely used for web design and development services are WordPress, Magento, Joomla, Kentico and Typo3.
What is the latest update of Drupal 9?
The latest version of Drupal 9.0 was released on June 3, 2020, along with Drupal 8.9. Having removed the deprecated code and third-party dependencies of its previous update, it is also called as the cleanup version of Drupal 8. It consists of all the features of Drupal 8 with a similar API and is considered highly stable.
What are the benefits of Drupal?
The open-source software package of Drupal gives users access to a large number of modules and themes free of cost.
Drupal is a highly customizable and flexible CMS. It provides thousands modules and choices in Designs, Layouts and operations to the designers and developers as compared to other CMS platforms.
Drupal consists of exceptional API support that helps to expand the business. The social media integration of Drupal with websites like Twitter, Pinterest and Facebook provide extensive API support.
The Drupal CMS is SEO friendly and easy to manage.
Drupal ensures to manage the website content and campaigns at one place helping the marketers to build the brand.
It is fully responsive to all the devices and thus gives users access to use websites from anywhere anytime, be it a mobile or tablet.
A strong and active global community of talent with experience is available for any support in Drupal.
This enterprise-class software permits the developers to integrate other apps like SAPand phpBB easily with zero compromises on the security.
What are the applications of Drupal?
It is used as a Content Management System (CMS).
Drupal is also used as an intranet solution due to its roots in social publishing.
It is used as a social platform.
Drupal is also extended to use as a commerce solution.
Many use Drupal as a read/write web services to decouple content delivery.
Apart from the few mentioned earlier, here is the list of top other websites that are based on Drupal – Puma, Fox, The BBC, LUSH, Honda, General Electric, Twitter, Pinterest, eBay, Verizon, and Redhat. Due to its flexible and robust nature, Drupal is considered as one of the best CMS for website development by the leading Offshore Software Development Company in India. Our expert developers' team has been providing CMS web development services from more than 15 successful years now at Digital Mesh. We excel in WordPress, Joomla and Drupal CMS development services at our app-building company.
Feel free to get in touch for any assistance related to CMS or software development services.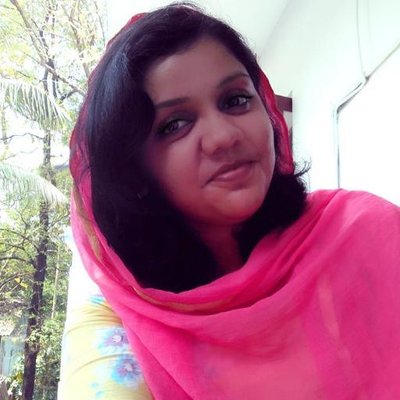 Kiran is well known as the Optimus Prime in the team for her Digital Marketing Skills. She aims to win her ranking battles one step at a time.