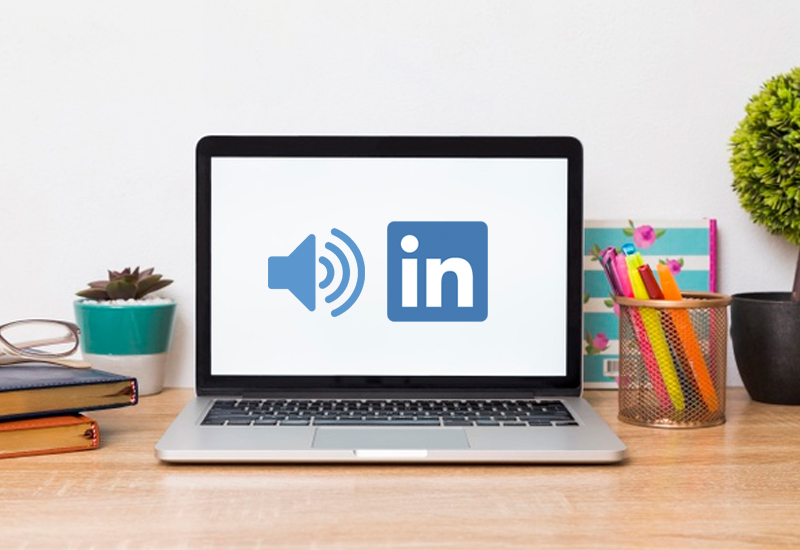 LinkedIn has added an interesting new feature to its user profiles to enrich their experience. It now has an option to let users upload a 10-second audio clip to help others pronounce their names correctly. It is a very innovative way to increase the social relationship of LinkedIn users. It is going to definitely help people from awkward situations or unprofessional mistakes when speaking to contacts from a remote location for the first time. Facebook has a similar digital pronunciations option but its introduction in a networking site like LinkedIn will be more helpful to the professional working society.
It's very common for people to mispronounce names. Everyone must have faced this at least once in their lifetime unless they have got a popular name. Even I have heard like three to four pronunciations of my name so far!
LinkedIn has created a new way for its users to connect with its people located anywhere across the globe. The most special thing about this feature is that it will be in our own voice. It will sound like you are introducing yourself to your online LinkedIn community in your own voice.
As of now, users can add their recording only via the Android and iOS Applications of LinkedIn. Although, it can be listen on any Web Application or desktop platform.
Here is the process how you can add your name recording in LinkedIn –
Log into your LinkedIn Mob Application
Tap on your profile picture
Select the View profile
Select 'Edit' option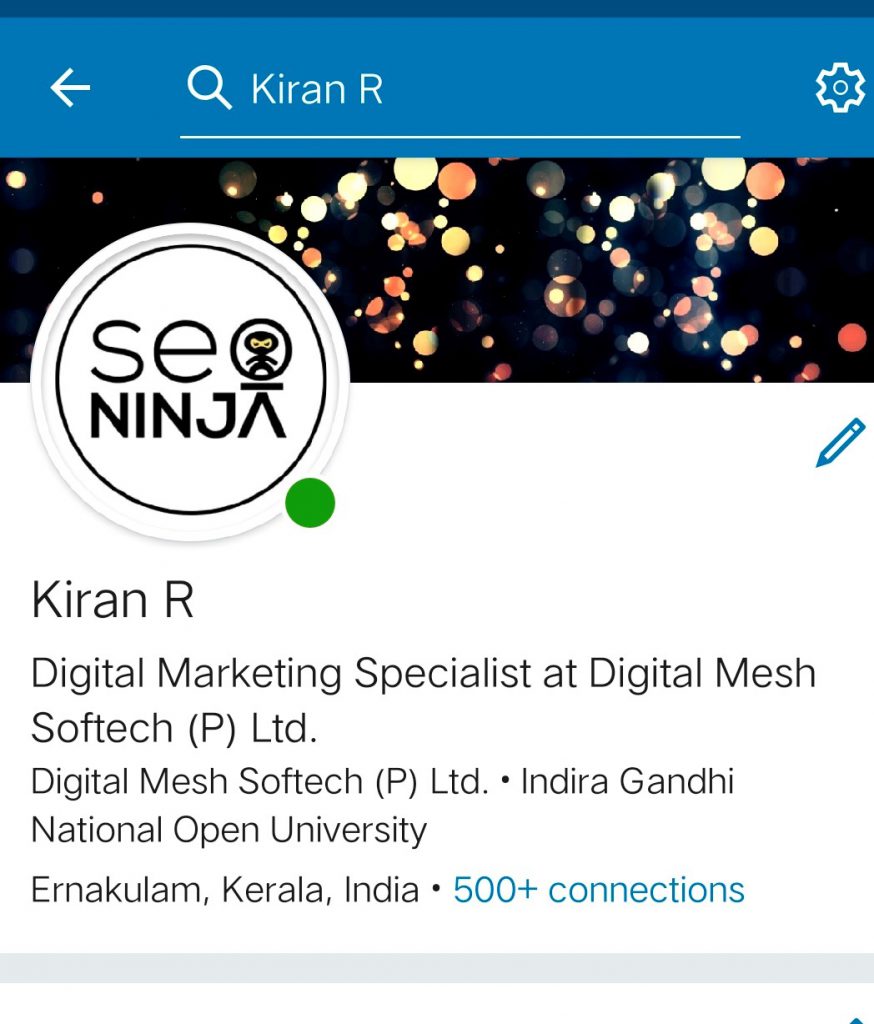 Tap on '+Add name pronunciation'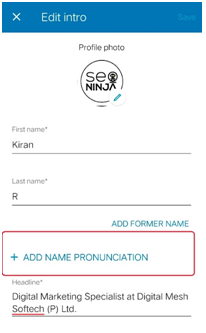 Tap recording and 'hold to record' until you pronounce your name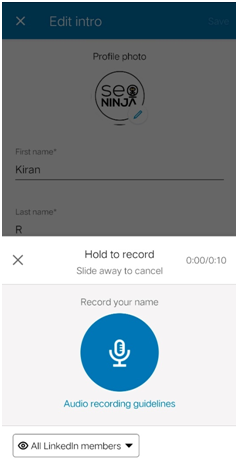 Click on 'Apply' if you are satisfied with the clip
Select 'Save' and you are done!
When a name pronunciation recording is uploaded to someone's profile, a speaker icon will appear next to their name.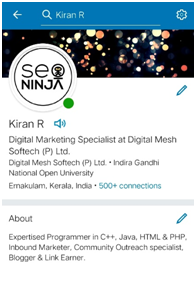 Few tips you can use while recording your audio clip –
Note that the total recording time is 10 seconds
Be careful to limit the background noise
Make sure you hold your phone about four inches from your mouth
Speak clearly and pronounce each syllable clearly
You always have the option to change or edit or delete the existing recording by simply clicking on 'Edit'. There is also a privacy setting option where you can select the audience whom you want your audio clip to be visible. Let's hope this feature fulfils the purpose for which it is created and people make use of it. It is definitely useful for the growing Offshore Software Development Companies like Digital Mesh, where most of the clients are outsourcing companies across the planet.
Get in touch with us to find out how we can help you create a cost effective online presence.