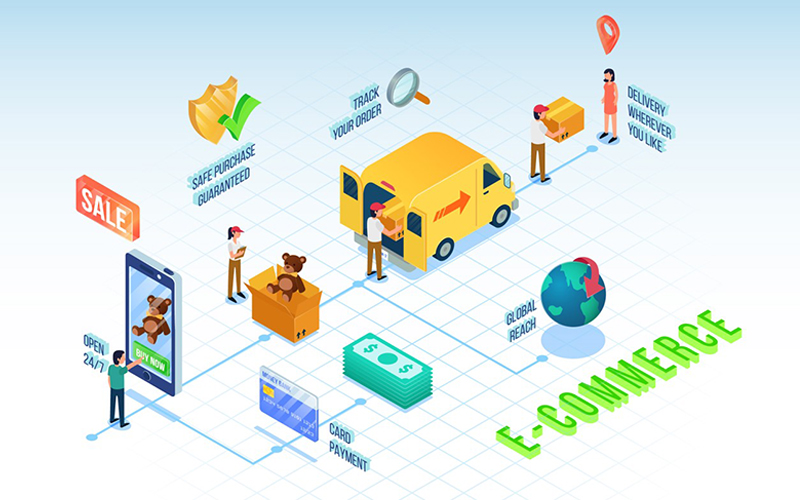 Payment gateway is a crucial merchant service that interfaces the authorization of a shopping cart with the credit card company. It acts as a connecting door between the retailer and customers to process online transactions smoothly. A payment gateway ensures that the credit cards are processed and payments are made successfully in E-commerce Development Services.
The top trending payment gateways in the market now are Braintree, Amazon Payments, Stripe, PayPal, Authorize.net etc. Finding a suitable payment gateway out of the pool of available options can be sometimes tricky and time-consuming. You can check out our Payment Platform Comparison for your easy reference.
Below are some key factors that would help you choose the right Payment Gateway!
The Flow of Payment – Always prefer the gateway provider who offers a simple and transparent checkout and payment flow. An ideal provider notifies the merchant and customer about their every transaction or order in a timely manner.
Security Compliances – It should follow all security compliances and be PCI DSS (Payment Card Industry Data Security Standard) compliant. Gain your customer's trust by making them feel safe and secure.
Numerous payment options – There are innumerous types of online payment options available, choose a payment gateway that offers the maximum number options. Customers appreciate it when multiple options of their choice are available for the transaction. It should also be able to integrate with different recurring billing systems like Chargify. The tie-ups and integrations with various payment processors and service providers show its legitimacy and authenticity. The skilled web developers of our Offshore Web Development Company have experience in integrating leading e-commerce platforms like Shopify with multiple payment options.
Fees or Charges – It is always advised to check the fee or charges that are charged during the payment gateway implementation like setup fees, periodic maintenance fees, integration fees, Merchant Discount Rate, etc. Be cautious of the multiple charges involved while setting up the gateways.
International payments – Plan and choose the gateway that supports international payments if your business demands a global involvement. You can also consider it if you have plans to expand your firm on a geographical aspect any time in future.
Supports Business Models – Check carefully if the gateway supports your business model. There are two kinds of payment providers based on low to medium risks – purely e-commerce business models and the high-risk processors. Make sure to check the list of businesses that Gateways don't provide.
24/7 customer support – It's a plus if your Gateway provider is reachable 24/7 for the customers. Supports over chat, contact number or emails are way more appreciated than manual documentations.
Apart from these points, do check if it's compatible in all devices including iOS and Android applications. Hope these points will help you choose the best Payment Gateway suitable for your business. If still confused, you always have the option to seek help from the expert web developers for advice. At Digital Mesh, our experienced techies have extensive knowledge in Payment systems like Braintree, Stripe and Chargify. Being one of the leading Offshore E-Commerce Development Company in India, we assure to provide you with the best service possible.
Feel free to get in touch for any assistance related to Payment Gateways or E-commerce platforms.