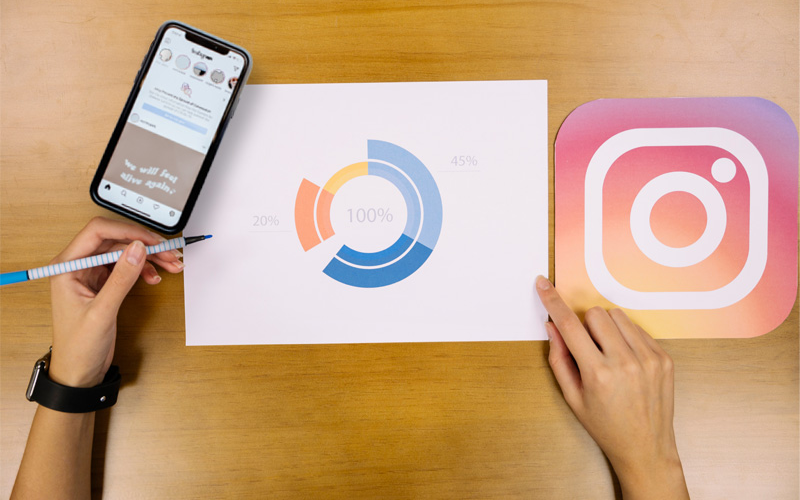 Instagram- the visual centric platform just turned 10 this year in 2020. And it wouldn't be surprising to say that it has paved its way to become one of the top most social networking apps now. Instagram was started as a photo and video posting Mobile Application, and it has now grown into a source of income for creators and a new sales channel for E-commerce Businesses.
According to the reports from Statista, Instagram has become the most popularsocial networks as of April 2020. The highest concentrations of its users are from the US with 120 million users followed by India with 88 million users. This clearly indicates that there are plenty of opportunities for the international brands to market/influence the globally active audience.
It is also ranked as the most important influencer marketing channel in 2019, says Mediakix. It states that Instagram solidifies its top position of strategically important social media channel by scoring 89% followed by Youtube – 70%, Facebook – 45% and Blogs at 44%. These stats clearly show where Instagram stands amongst its competitors helping you to build trust over it.
Tips to Boost Instagram Engagement
Craft a great bio and profile for a strong brand – An attractive profile is the key to impress audience and boost your influence on Instagram. Make it look professional by providing a clear, crisp and complete content in your profile. An ideal profile consists of a unique classy username, a business name of 30 characters, bio of 150 characters and a clickable link to your website.
Post consistently – It's recommended to have a 1-2 posts a day for attracting followers and boosting brand engagement. Consistency is an ideal way to attract, interact and engage with the audience on Instagram. For statistical proof, let us look at the account of National Geographic. It posts on an average of 5-7 times a day with 135M followers and bags a good success engagement rate of 0.24%. Every brand has their own strategy which they follow.
Create engaging content – Instagram is a mainly a visually-driven platform, so make sure you are creating a double tap worthy content for your audience. Research states that filtered pictures get 21% more views than originals. And try to build a relationship with your audience by interacting as much as possible.
Follow your competitors – Keeping a track of competitors can give you an idea about what type of content will work better for you and what your audience wants to see. Like, you can follow other Software Development Company accounts if you are from the same sector. It will also help to understand their content marketing strategy. You can also use a VPN to analyze them confidentially. It will make your moves undetectable by hiding your IP address and location.
Pay attention on the latest trends in your specific industry – Things keeps changing in Social Medias frequently. Missing new trends and updates may put you behind in the run. Hence, it's crucial to keep up with the changing trends in order to move ahead and grow your presence in social networks.
Choose the right hashtags – Selecting a good hashtag will make your post appear at the top of the feed. Try to use a mix of business and trend to connect with your targeted audience. Using a lot of hashtags will make your post look unprofessional. According to experts, 11 hashtags are considered to get more interaction.
Promote your Instagram channel on other social platforms – You can cross promote your Insta posts by sharing it with other platforms, such as Facebook, Twitter, Tumblr, etc. There are auto-post and cross-promotional tools in Instagram via which you can share these.
Use of Instagram analytics tools – Instagram also offers an option to choose business profiles for users in both Android and iOS Applications. This provides users analytics to see a base-level metrics of how followers are interacting with their account. This can be used to monitor your social network influence and understand your area of improvement.
Use Instagram Stories – It's advisable to utilize the Instagram stories to generate the leads. You can also show your posts via stories in order to invite new visitors to profile. There are various features like photos, short video, rewind video, live video, or Boomerangs you can use to make it amazing stories.
Post at the right times – The peak days and hours are the best recommendable time for posting when your followers are online. According to Sproutsocial, Sundays are the worst day to post while Mondays, Wednesdays and Fridays are the best. You have to try your own trial methods to find out which works the best for you.
Hope you guys are now clear with all these detailed tips and are ready to boost your Instagram engagements. Mind these 10 awesome tips in your Instagram strategy and see how the audience responds! Luckily, at Digital Mesh we have Digital Marketing and Software Development Services Ninjas ready to develop powerful Instagram Marketing Strategy.
Feel free to Contact us directly in case you have any query.