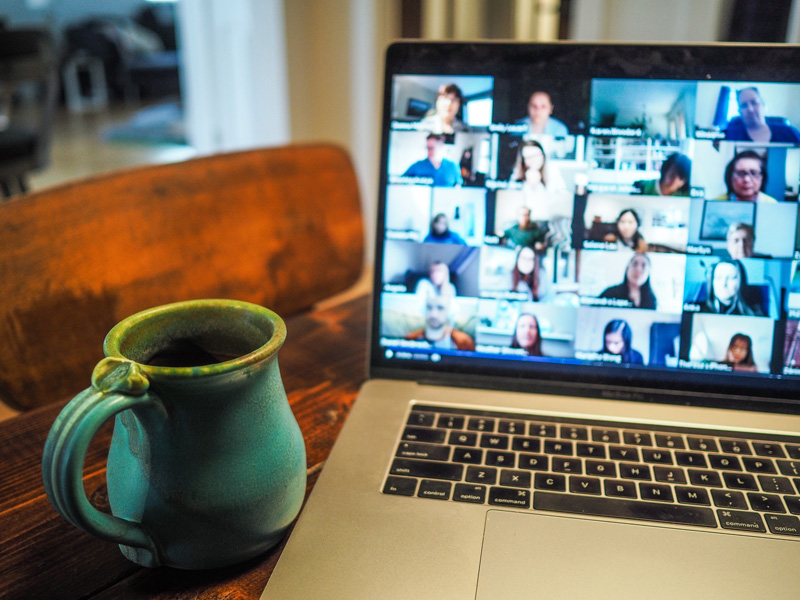 Google has rolled out 'Google Meet', an enterprise free video-conferencing service to all its users and integrated it directly into Gmail. In April 2020, Hangouts Meet and Hangouts Chat were re-branded to Google Meet and Google Chat. It supports chats, one-on-one video calls, group video meetings, live streams and sharing of presentations from your desktop in real-time.
At present, anyone having a Google account can create an online meeting with up to 100 participants for up to 60 minutes per meeting. It is estimated to increase to 24 hours per meeting by 30th Sep, 2020. Its premium features offers meetings with up to 250 participants and live streaming to up to 100,000 viewers within a domain.
Google Meet's free features!
Unlimited number of meetings – You can have a call up to 100 participants in a meeting.
Live captioning during meetings – You can have automated live captions in English during the meeting by turning on its 'Closed Captions' option. It is powered by Google's speech recognition technology.
Compatible across devices – You can join a 'Google Meet' meeting via any of your Android Application, iPhone /iPad application or even from your desktop/laptop. Google Meet hardware offers affordable and high-quality options for organizations that need conference room support.
Video and audio preview screen – You can adjust camera and mic to see how you look before joining a meeting. It can be adjusted after clicking your code/link and can also get a preview of people who has already joined it.
Adjustable layouts and screen settings – It automatically displays the most active content and participants by switching the layouts in a meeting.
Controls for meeting hosts – You can control the meeting by pinning, muting, or removing participants.
Screen sharing – You can present your entire screen or window to share presentations with participants.
Messaging with participants – You can share files, links, and other messages with participants by clicking the chat icon. These messages will only be available during the meeting.
Integration with Google and Microsoft Office apps – Meeting can be directly joined from Web Applications like Gmail or Calendars.
Google Meet on Gmail!
Until now, Google Meet has been part of the G-Suite but now it is made available to everyone for free via Mobile Applications and Gmail. It has been revealed by Google that Meet's daily usage has grown 30 times since January, and as of May it is hosting around 3 billion minutes of video meetings.
Getting started!
You can use any modern web browser for using Google Meet from your computer without any additional software. For using it from mobile or tablet, you have to download Google Meet mobile app.
There is a new section called "Meet" on the left side of your Gmail account. It is from here you can start a meeting or join in one. When creating a meeting you will be provided a secure dial-in and PIN which is used to share with participants to invite in the meeting. You can join a meeting by tapping on the invite link and entering dial-in number and PIN.
Google Meet is created with high security maintaining compliance and privacy. It has anti-hijacking features and secure controls which includes multiple two step verification options with security keys. It has made remote work even more accessible and helpful. Hence, it is a very good option to rely on for Offshore Outsourcing Companies like us. At Digital Mesh, we have already practiced using Meet to have our meetings and presentations among our global clients hassle-free. Feel free to reach out to us if you need any assistance.
Get in touch with us to find out how we can help you create a cost effective online presence.