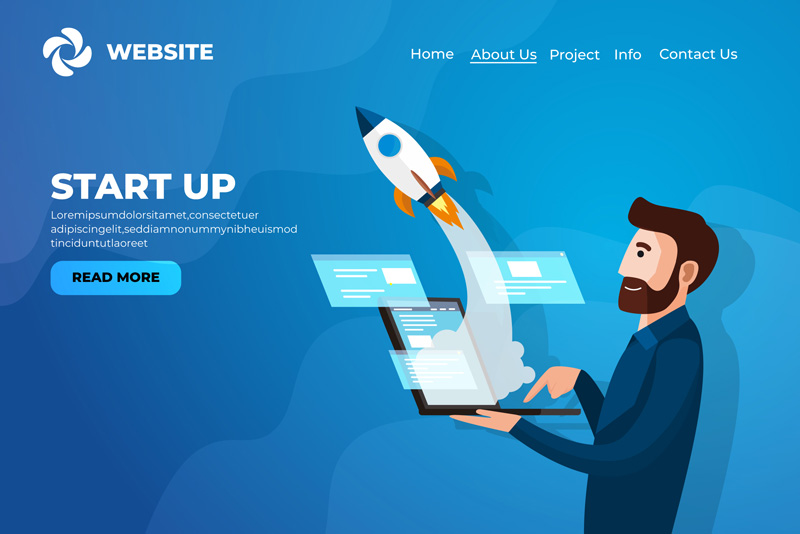 Having an effective and powerful "About Us" website page is very essential for the company as it explains what your business is about. It is one of the first pages which is opened by interested visitors and is considered as the face of your company. Hence, it should be well written in a way to grasp people's attention and keep them captivated on your Website.
A good 'About Us' page starts with the basics like telling them who you are and what all do you offer. You can also explain how your journey started and what makes it special from others. You should be able to gain the trust of visitors which would eventually make them want to collaborate with you.
One pro tip for gaining visitor's trust is by providing more facts about your company rather than building up hypes.
Let's see what we could include to make it look more powerful!
For a professional Website Development, element of tone should be kept consistent throughout the "About" page. The writing need to be wrote in between knowledgeable and approachable ground. Write it as if you are passing the information to your friend and you'll probably strike the ideal tone. Do remember that it is okay to show some excitement in between. Reading it aloud can help you test your content's tone.
All you have to do is brainstorm a few keywords like 'Ecommerce Development Company' – use the one that represent your business best. You can emphasize your product quality and process sustainability and tell about what you are most proud of. This is the section where you can portray your company different from others.  
The best way to organize your content is by using bold texts and catchy clever headlines. Placing some visuals like a photo, graphics or tables makes a great way to break up the text on your page, and make your content more fun to read.
The best part of any story is its people! Adding a note about you or your Software Development Teams offers a great opportunity to get creative and connect with your audience.
You can include a positive customer's quote in your "About" section because potential customers look for proof rather than just words. In this era, about 91% of consumers trust online public reviews as much as personal recommendations.
You can end your content by providing a link to contact you for getting in touch or create a separate 'Contact us' page.
Now, let us see the things we should avoid while writing an "About Us" page!
Don't go for crazy layout and designs. These are meant to supplement your content, so keep it legible.
Don't fill up too much onto one page; it may make your 'About Us' look like the only page on your site. You can put outlying information on other pages of your website and provide links to it.
Don't forget to tell people what your company does.
Every website has their own unique 'About Us' page which plays a vital role in attracting potential customers. Hope these ideas have helped you to create powerful content for your page. You can visit our site of Digital Mesh, an Offshore Software Development Company in India for more details.
Get in touch with us to find out how we can help you create a cost effective online presence.