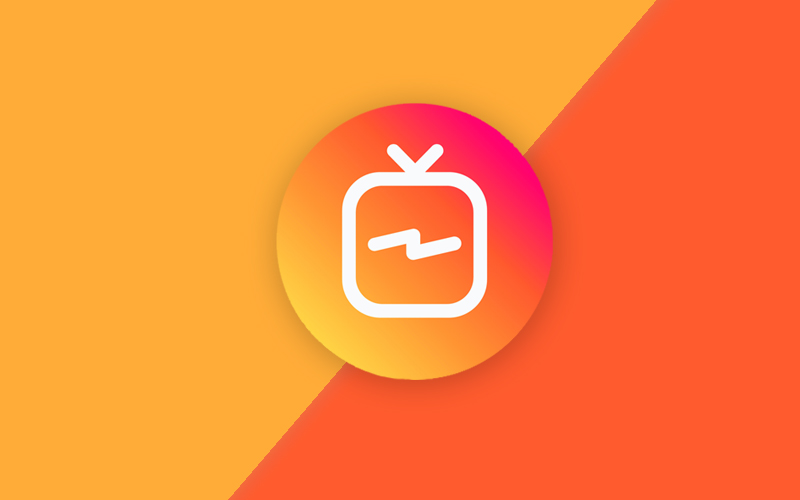 IGTV is the official Instagram TV wherein longer videos of one minute up to 60 minutes can be posted. Its use has tremendously increased to date since June 2018 when it was first launched. Being the most popular social media platform, Instagram's IGTV is considered to be the biggest opponent of YouTube today. This mobile-friendly app supports and promotes the vertical videos which are easy to create, watch and circulate. It's said that 90% of Smartphone users prefer to watch videos in the longer screen vertically without having the need to tilt the device. The recent update of IGTV is optimized for both vertical and horizontal videos. It can be downloaded for free on both iOS and Android Applications in Mobiles.
Here's everything you need to know about IGTV to make it work for you!
Access to IGTV – Everyone using the updated version of Instagram already have access to this feature. A separate app for IGTV is also available in the app stores for downloading. It is represented by a small TV icon on the middle section of your Instagram profile. The uploaded IGTV video's preview can also be posted in the feed section.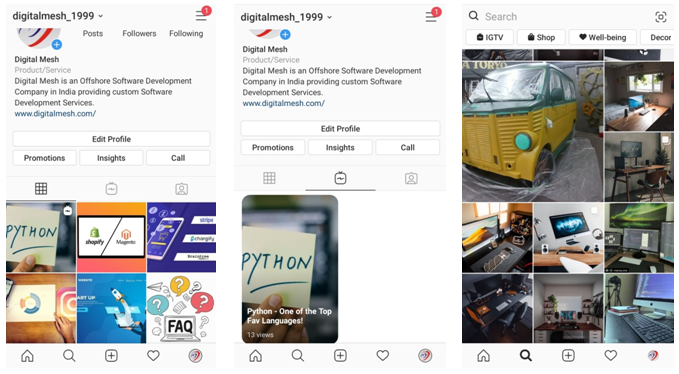 Posting on IGTV – It's simple to post videos on IGTV, you just have to click on the '+' symbol on bottom center and upload the video. Your video should be more than one minute to make its place in the IGTV. Shorter videos just stay in your feed section. While uploading the video, you will be given a choice to select IGTV based on the length of the video and after that; it's ready to post with an apt title and description. The title you give will appear over your video and description will stay on back front.
IGTV Channels – Anyone using Instagram can create their own channels. There is an option while posting IGTV videos called 'Series' which allows us to post videos like episodes. Like few videos based on the same theme or topic. It creates a small mirage of television where people would love to come back and watch videos. You can create a whole new web series of yours on IGTV and attract people to your products or Web Application Development Services. For now, we have a limit of 10 minutes for normal accounts and up to 60 minutes for verified accounts.
IGTV for Business – You can build a brand using IGTV by promoting your services. At present Instagram is only focusing on building the engagement hence, Ads are not yet available. But the CEO has ensured that they will add a way for creators to make a living out of Instagram. The Software Developers are working on it to make it live in the coming updates.
Technical Specs of IGTV Videos – The length of your MP4 video format should be at least one minute long. You can upload a video of maximum 15 minutes from mobile and have to upload via the web for 1 hour long videos. The size of 650MB is recommended for videos less than 10 minutes and 3.6GB for videos up to 60 minutes. The aspect ratio of vertical videos should be around 9:16 and horizontal should be 16:9.
Relevant hashtags – As of now, IGTV videos can only be searched based on profiles or accounts rather than keywords. But Instagram is working on it to change this way of video search. You can make your video reach to the audience by using correct and trending hashtags. Hashtags are very important since these help users to discover the contents.
An IGTV is permanent once posted and stays in your account for as long as you want unlike Instagram stories. Social Media Marketing via video is preferred by E-commerce Development Company in India because visual content grabs the attention of potential customers. Boost your video shooting and editing skills and do keep a check on Instagram Insight analytics for better continuous performances. At Digital Mesh, our digital marketing team keeps a check on our Instagram profile. We do try to post regularly to maintain consistency. You can also promote your Instagram content on cross-platforms for increasing traffic to your Website Development.
Feel free to get in touch with us to find out how we can help you get the most out of IGTV.