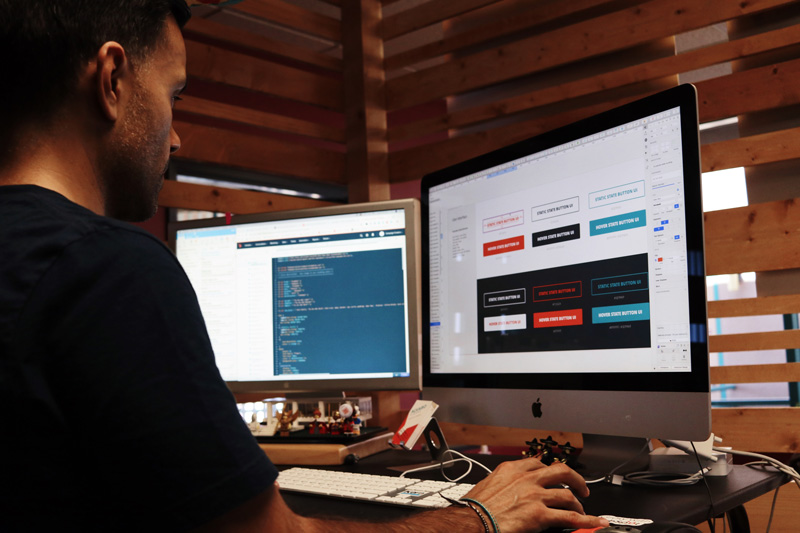 Outsourcing companies prefer offshore teams instead of in-house mainly for cost-effectiveness and high productivity. The time zone differences between them play a major role in their success with the fastest turnaround time. Most of the companies in US and UK outsource in Asia due to its low cost of living, however it's not just the cost what it is looked upon; the quality of work matters a lot too. In a recent survey, it was seen that 82% of US based companies have selected India as their first and most preferred choice for software outsourcing services.
According to research, India is the only outsourcing destination that is exporting software to 95 countries across the globe with a growth of 40-50% per year. Below are some of the best reasons which make India the most preferred IT outsourcing destinations in Asia.
The Favorable Government Policies
The government of India has taken several initiatives like permitting and approving 100% foreign equity over the past few years to promote India as an outsourcing destination. India is ranked 23rd out of 165 nations for the commitment to cyber security across the globe and a bill called "IT Act 2000" is also passed in May 2001 to dole out severe punishment to cyber criminals. A Ministry of Information Technology is set by the government to fasten the approval and implementation of IT projects and also streamline the regulatory processes in India.
Huge Talent Pool of Resources
India is world's second largest populous country out of which over 3.1 million are that students who graduate every year. The education system in India is considered as world's third largest, after China and the US. Over 60% Indians are grouped in the age of 15–59 giving you access to its exceptional quality of talent.
You can increase your company profits and save more than 65% on your operational expenses by hiring an offshore web development company in India. Most of the Indian companies have investment welcoming policies and flexible charge sheets which enables the clients to select according to their budget friendly plans.
You would not face language/communication barriers in India as compared to other Asian countries since English is the second official language in India. The proficiency of Indians in English encourages the outsourcing companies to approach them. Also, most of the Indian firms equip high-speed internet bandwidth to provide clients constant support with continuous communication without any hitch.
Consistent High Quality Services
Apart from the less cost, the consistent excellent quality services provided by offshore software development services in India. They are committed and passionate about the career which in turn needs them to continuously upgrade their skills to meet the requirements. They are always open for new opportunities, challenges and most of them even work overtime to attain target with perfection.
If you have any software project that you wish to outsource in India, Digital Mesh can be your right partner. The extensive variety of Offshore Software Development Services our company provides ranges from guided development
Please tell us more about your project if your requirements are not addressed here. Feel free to contact us, we will be happy to discuss all the questions you may have.