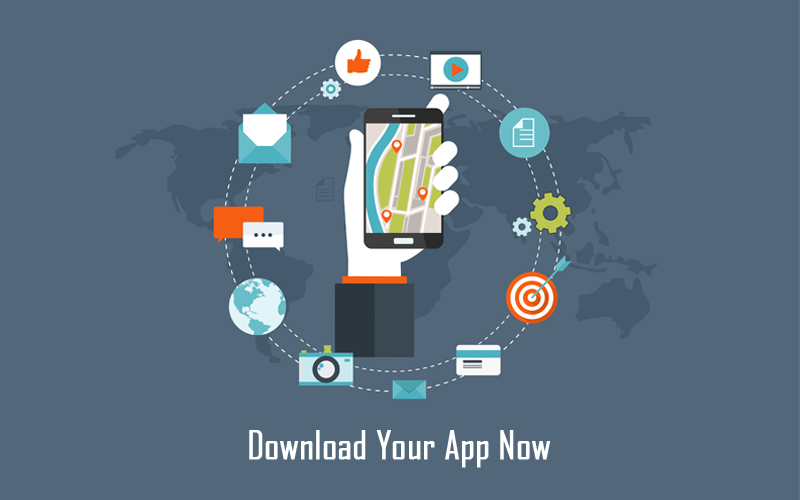 In this smart phone-centric era, there are innumerous apps available in the market and creating a successful one in between all is a tough job. You have to attract users and make them believe why your Mobile Application stands out and why it's essential.  App Preview is the one powerful way via you can market your app to make viewers download it.
According to Video marketing survey stats of 2018, it's seen that 85% of enterprises accept that video is important for their marketing strategies. Also, 97% of marketers have said that video marketing has increased the user understanding of their app and services.
What is an App Preview?
An App Preview is a 30 second video clip that describes all about your app. It should be crafted in a powerful way to convince users.
An ideal App Preview should –
Introduce the app to users
Demonstrate how the app functions
Scan app's core features
In short, an App Preview is the first impression of your app and you have got to make it the best. And 30 seconds for achieving this is a really short time! Creating this app trailer is one of the most daunting tasks for Software Developers after creating the application.
You can seek the help of a professional Software Development Company in India or can create it yourself if you are a techie. The first steps include creating a script and recording a voice over. Then focus on the app view visuals and make it amazing as a whole.
How to create a Storyline in an App Preview?
Highlight the core functionality – It's required to showcase the uniqueness of your app's features in an App Preview. You don't have to show all of its features and can leave some having non-pleasing visual aspects.
Craft a short 30 Second Story – Keep a simple but effective story and you can use screenshots, audio, images, charts, texts etc to convey it. Map out your concepts to structure your story in a clean and clear way possible.
Work on Visuals of the Preview – Use attractive design, animations and graphics to visualize the story you have created. Always keep it clear so as make it look simple for users. You can also use your apps existing screen recordings to as visuals. Come out with catchy thumbnail and pick awesome background music. You can also overly the musical tone of your app as the soundtrack of your App Preview.
Refer to the Kings in Market – Check the most popular App Previews from markets to compare yours and understand the alignment in depth. It is recommended to create a sample AV script before starting the comparison. Use Editing software like Adobe after effects, Final Cut Pro or iMovie for iOS Applications to make your video look amazing.
Be real – Be honest about what you portray in the App Preview or else it might disappoint the users after downloading the apps. So try not to over-promise or under deliver anything.
Benefits of an App Preview!
A video is way more engaging to connect with the potential customers. It creates a sense of trust by showing what exactly what they can expect from the app resulting in a potential boost in app downloads.
You can create a buzz about your app by posting it in various social media applications and marketing over the cross platforms.
You can build a brand identity for your app or services using App Previews.
These few points will help you if you are planning to create an app or launch it in the market. Our team of professional and expert software developers in Digital Mesh has created many successful Mobile and Web Applications to date. And our apps rated above 4 in App stores prove that we are one of the best Mobile Application Development Company in India.
Get in touch with us to find out how we can help you create a cost effective online presence.